Smart Sight Innovations as Custom Database Development Company
As a custom database development company, Smartsight gives dependable, smooth, and efficient database solutions built upon long-lasting database frameworks that offer a satisfactory environment for a database utility's continuance and scalability. Our database development services include custom database design and database development for desktop, cellular, and web deployment strategies. Smartsight comprehends that an organization's database structures are crucial to their business and a competitive area inside the market. Uptime of 100% is the aim and we delight ourselves on offering quick reactions if something goes incorrect while delivering database development services.
SmartSight are professional in both traditional relational database technology like MSSQL, MySQL, Oracle as well as cutting-edge NoSQL technologies like MongoDB, Cassandra, CouchDB
Our Database Development Services
Expert Database Developers
Access to expert resources for database development and obtain results in the given timeframe with zero downtime.
Data Integration and Migration
Embrace our expertise in migrating and integrating database systems to minimize disruptions to daily business operations.
Data-Driven Analysis
Proactively improve operational efficiency with data-driven analysis by reviewing and optimizing information through a dashboard
Data Management
Scalable, robust data management system to organize the key metrics and make informed decisions to boost business growth
Custom Database Development Services
Get customized database development services that cater to tailor-made solutions to address the specific needs of your enterprise.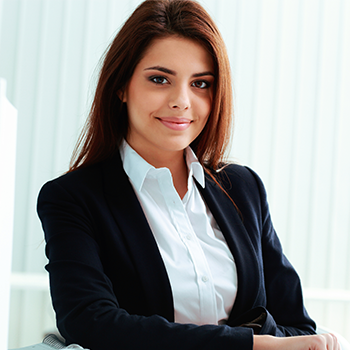 Looking for Custom Database Development?
Get in touch with our experts for a Free Consultation.
Get a Free Consultation
Our Custom Database Development Process
Understanding Scope
Knowing the Client
Understanding Requirements
Proposing Solution
Wireframing & Designing
Creating a Blueprint
Wireframing Screens
Designing App
Application Development
Coding the App
Optimizing App Performance
Client's Feedback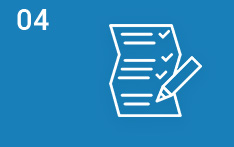 Testing
Testing the app
Fixing Bugs, if any
Final Approval
Deployment
Ensuring Backup
Deploy to app stores
Deploy to client's server
Application Development Technologies
Smart Sight Innovations understands the superior needs of gen-next app users and hence we focus on novel and innovative app development solutions. Our experienced team of developers are skilled in using languages like Swift, Objective C, C++, Java, C#, Python, JavaScript, etc. to develop robust and scalable solutions for various industries.
Why Choose Smart Sight Innovations for Custom Database Development
Simplifies data collection and data operations

---
Agile database design

---
Custom Database Development Services

---
Enabled database applications to run faster and efficient

---
Agile Development Practices

---
Database Centralized and Secure

---
Scalability and Robustness

---
Simplify complicated technology

---
Dependable, smooth, and Efficient database solutions

---
Smart Sight Innovations team is proactive, productive, and unbelievably professional. Working with them has given us confidence that we made the right decision. We see a long-term relationship with this dedicated and professional team, and we are proud to be partnered with them. Their unparalleled proficiency in every tech stack, combined with talent and dedication, transforms the unthinkable into achievable. Trusting them means unlocking new potentials, and they truly redefine boundaries in the tech space. If you're seeking a partner who can make the seemingly impossible possible, look no further. Smart Sight Innovations' prowess speaks for itself.
Smart sight Innovation IT company has worked for us for more than 10 years & developed multiple websites – www.chemicalweekly.com, www.cwbg.in, www.hpicindia.com, www.chemexpoindia.com & www.chemprotechindia.com
They have very very good team inclusion of experts technically as well programatically. Most Important thing we like about them is the co-ordination & availability of services 24 * 7. Whole team as always very supportive. Wishing whole team All the Best & continue to render your services to us.
Thank You.
We have been consulting with Smart Sight Innovations for providing us with solutions for integrating our Apex – School websites. They have designed our website to portray the educational experience we provide. We have found them cost effective and they have helped us consolidate our website infrastructure. The websites have been so designed that it can be maintained without the need for high technical competence. They have good UI capability and we find them scalable to meet our growth plans.
We feel truly grateful to have you as a Technology partner. We are thoroughly impressed by your work, services, and the support you provided. We appreciate the spirit of each team member. You provided needful suggestions which would help LWAY to grow as a company. We had a great experience working with you and we look forward to work with you again on our future projects.
We are enthralled to share with you the amazing experience of working with Smart Sight Innovations because of which Thykn is growing. Smart Sight have guided and helped us with their good service. We really appreciate the one to one attention they provide which is rare to find in today's day and age. Their suggestions have really helped a lot. We surely recommend them.
SSI has understood our business pain-points like no one else. Their prompt support and innovative solutions have made our business smooth. We now save a lot of time from maintaining our records.
We have been closely working with SSI for our e-commerce website and mobile app development. It is good and comfortable working with their team. They are active and have always been open to suggestions for improvement in the developing features.
When it comes to software services, we have no second choice. Working with SSI feels like family. Excellent support and undoubtedly availability.