Smart Sight Innovations as an iOS Application Development Company
Smart Sight Innovations present tailored iOS app development service for all businesses. Our expert, iOS developers are proficient enough to develop various iOS apps, be it iPhone app, wearables, CarPlay, iPad, or Apple TV. Our iOS app development services aim at delivering enhanced user experience and high performance.
Whether you want to boost brand credibility, maximize usability, or maintain a worldwide presence through an iOS app, we are here to become your trusted partner. Smart Sight Innovations iOS app development services focused on delivering business-centric, yet user-friendly iOS apps. Let's collaborate to craft an exceptional iOS app!
Our iOS Application Development Service Includes
iOS App Consulting
Expert consultation to design and develop innovative, business-centric iOS app
iOS App UI/UX Designing
Get the iOS app with intuitive, user-friendly UI/UX that users love to use
iOS App Porting
Present cross-platform accessibility of an application via our expert iOS app porting services
Apple App Store Assistance
We assist our clients in submitting and launching an iOS application to the Apple app store
Custom iOS App Development
Design customized iOS app that represents your business smartly
Native iOS App Development
Develop native iOS app with optimal performance and interactive user interface
Hybrid iOS App Development
Get hybrid iOS app development that requires low maintenance and saves time and cost constraints
Apple Watch App Development
Maximize the usability of iOS app through our industry-best Apple watch app development services
Apple TV App Development
Launch new customer engagement channel through our extensive Apple TV app development services
iPhone CarPlay
Offer a smarter, safer way to use iPhone in the care through our exclusive iPhone CarPLay development services
iOS App Migration
Migrate apps to increase reachability and enhanced performance of an application
iOS Application Maintenance
Get full-scale post-deployment support and maintenance services
iOS Game Development
Develop an iOS game with world-class UI/UX along with exceptional graphics rendering capabilities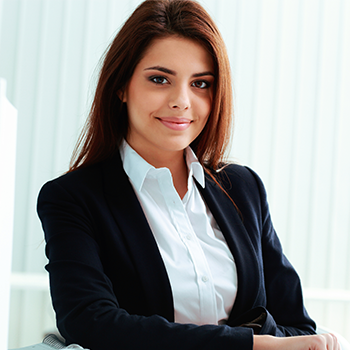 Looking for iOS App Development Service?
Get in touch with our experts for a Free Consultation.
Get a Free Consultation
How does SSI's iOS App Development help?
Improve branding
Secured enterprise data
Deliver great consumer experience
Increase profitability
Maintain worldwide presence
Increase customer satisfaction
Expand business reach
Cultivate customer loyalty
Why Choose Smart Sight Innovations for iOS App Development?
Domain Expertise

---
Proven Track Record

---
Integration Expertise

---
Faster time to Rollout

---
Mobility & Analytics

---
World-class Support

---
Happy Customers

---
Smart Sight Innovations team is proactive, productive, and unbelievably professional. Working with them has given us confidence that we made the right decision. We see a long-term relationship with this dedicated and professional team, and we are proud to be partnered with them. Their unparalleled proficiency in every tech stack, combined with talent and dedication, transforms the unthinkable into achievable. Trusting them means unlocking new potentials, and they truly redefine boundaries in the tech space. If you're seeking a partner who can make the seemingly impossible possible, look no further. Smart Sight Innovations' prowess speaks for itself.
Smart sight Innovation IT company has worked for us for more than 10 years & developed multiple websites – www.chemicalweekly.com, www.cwbg.in, www.hpicindia.com, www.chemexpoindia.com & www.chemprotechindia.com
They have very very good team inclusion of experts technically as well programatically. Most Important thing we like about them is the co-ordination & availability of services 24 * 7. Whole team as always very supportive. Wishing whole team All the Best & continue to render your services to us.
Thank You.
We have been consulting with Smart Sight Innovations for providing us with solutions for integrating our Apex – School websites. They have designed our website to portray the educational experience we provide. We have found them cost effective and they have helped us consolidate our website infrastructure. The websites have been so designed that it can be maintained without the need for high technical competence. They have good UI capability and we find them scalable to meet our growth plans.
We feel truly grateful to have you as a Technology partner. We are thoroughly impressed by your work, services, and the support you provided. We appreciate the spirit of each team member. You provided needful suggestions which would help LWAY to grow as a company. We had a great experience working with you and we look forward to work with you again on our future projects.
We are enthralled to share with you the amazing experience of working with Smart Sight Innovations because of which Thykn is growing. Smart Sight have guided and helped us with their good service. We really appreciate the one to one attention they provide which is rare to find in today's day and age. Their suggestions have really helped a lot. We surely recommend them.
SSI has understood our business pain-points like no one else. Their prompt support and innovative solutions have made our business smooth. We now save a lot of time from maintaining our records.
We have been closely working with SSI for our e-commerce website and mobile app development. It is good and comfortable working with their team. They are active and have always been open to suggestions for improvement in the developing features.
When it comes to software services, we have no second choice. Working with SSI feels like family. Excellent support and undoubtedly availability.