About our Helpdesk Ticketing System
Enterprises, irrespective of size and the products they offer, need tools that drive businesses to achieve excellence consistently. As technologies continue to develop rapidly, it becomes pertinent to stay ahead of the needs of the customers and enhance internal operations.
A well implemented product or service can set you apart in an industry, but going that extra mile to ensure productivity across business segments is a key contributor to any business, which is what a Helpdesk Ticketing System provides, by affording critical task management, staying on top of important issues and extracting insightful information that helps improve processes & optimize resources.
SmartServ is an all-round, multi-faceted and customisable Helpdesk Ticketing System designed by the profoundly skillful team at Smart Sight Innovations to address the needs of organisations at every level, right from the early start-up to an established institution.
Features of Helpdesk Ticketing System
Dashboard
A complete overview of all operational aspects right from day to day tasks, to project synopses.
Ticket Management Software
An integral aspect for singular ticket control right from creation of tickets to assigning and closure.
Admin Controls
Provides admin with necessary controls on user, entity and service provider management, with notifications for important developments.
Deep Customisation
Track anything and everything with SmartServ's interface and create multiple fields to prioritize important information.
Convenient Integration
Connect SmartServ to other tools and services that you use frequently and track all your work in one place to declutter your workspace and save time.
Remote Access
With our robust remote access, use all aspects of SmartServ anytime, anywhere.
Ancillary Features
Use our helpdesk ticketing system to implement important reminders, email notifications, dynamic search and data export.
Versatile Support
Right from the time of on-boarding, our team is available for guidance and support at all steps to help you get the best of SmartServ.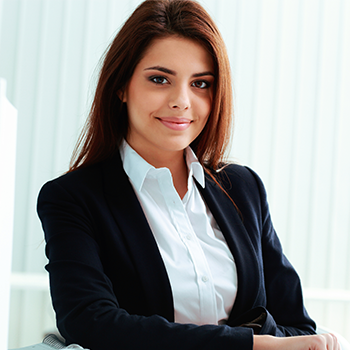 Looking for Ticket Tracking Software?
Get in touch with our experts for a Free Consultation.
Get a Free Consultation
Banking & Financial Services
Why choose us for Helpdesk Ticketing System Services
Increase brand loyalty with friendly customer support

---
Customizable dashboard provides complete overview

---
Assign tickets with reminders to team members

---
Easy compatibility for desktop, mobile or tablet

---
Ticketing System Software converts calls and emails into tickets

---
Let your data speak with custom reports

---
Admin and agent friendly interface

---
Easy installation and setup of Ticketing System Software

---
Highly intuitive UI needs minimum training

---
Internal messaging service for quick turnaround

---