Our CRM Software Development Services
In today's world of infinitesimal attention spans, a Customer Relationship Management software is a necessity to automate business processes and create custom solutions that drive business growth and effective customer engagement. The days of remembering every key piece of information from customer interactions and meetings is way past, and CRMs are powerful tools to build robust processes, sales and follow-ups, and to monitor key metrics for customer communications, sales and marketing numbers and critical business tasks.
As per statistics, the average return on investment for a CRM is $8.71 for every dollar spent and a CRM increases sales by up to 29%, improves productivity by up to 34% and can increase revenue by 41%!
Smart Sight Innovations is an established CRM development company with a professional team of developers and an envious track record of building CRM software solutions for businesses of varying sizes across industry segments that helps them manage a large amount of data with gratifying customer interactions. If you are looking for a technology partner to reduce the complexity of your business processes, contact Smart Sight Innovations for CRM development services.
Account Management
Gain 360-degree visibility with complete activity history on your custom dashboard
Sales Data Management
Smooth assimilation of extensions & plugins to get real time sales data
Lead Management
Create, maintain, and manage lead and customer information from various channels
Marketing & Customer Engagement
Enable personalized customer communication across multiple touchpoints
Custom Reports & Dashboards
Build custom reports and enable proactive management with dashboards to display information that is important for your business
Seamless Email
Supercharge your task management with email integrations that track each task to completion
Automate Processes
Automate critical business processes such as invoicing, quote generation & periodic reminders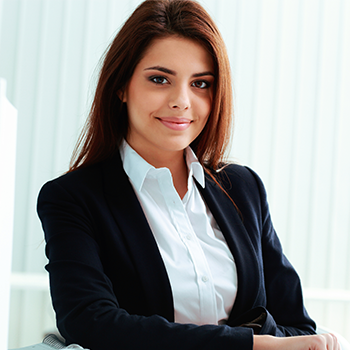 Looking for CRM Development Services?
Get in touch with our experts for a Free Consultation.
Get a Free Consultation
Real Estate & Construction
Our CRM Software Development Process
Discovery
Our highly skilled team understands your business needs and objectives for the product, along with other necessary aspects such as its primary tasks, strengths & operational requirements, the hallmark of a professional CRM development company.
Solution
Our team then puts together the best CRM software solution for your specific business needs and keeps you up to date on every step of product implementation.
Design & Development
Once the solution is finalized and signed off by you, our team designs, develops and tests the product module wise and takes your feedback to make any changes if required.
Deployment
The final product after comprehensive testing is then deployed with training provided for each module along with necessary support.
Why Choose SSI for your CRM Software Development Services?
Enhanced customer experience

---
Easy integration with email

---
Accelerate conversions

---
Measure marketing impact

---
Seamless collaboration across business verticals

---
Increased revenue

---
Improved lead management

---
Secure your data on cloud

---
Informed cross selling of products to interested customers

---
Advanced data analytics

---
Frequently Asked Questions
Smart Sight Innovations team is proactive, productive, and unbelievably professional. Working with them has given us confidence that we made the right decision. We see a long-term relationship with this dedicated and professional team, and we are proud to be partnered with them. Their unparalleled proficiency in every tech stack, combined with talent and dedication, transforms the unthinkable into achievable. Trusting them means unlocking new potentials, and they truly redefine boundaries in the tech space. If you're seeking a partner who can make the seemingly impossible possible, look no further. Smart Sight Innovations' prowess speaks for itself.
Smart sight Innovation IT company has worked for us for more than 10 years & developed multiple websites – www.chemicalweekly.com, www.cwbg.in, www.hpicindia.com, www.chemexpoindia.com & www.chemprotechindia.com
They have very very good team inclusion of experts technically as well programatically. Most Important thing we like about them is the co-ordination & availability of services 24 * 7. Whole team as always very supportive. Wishing whole team All the Best & continue to render your services to us.
Thank You.
We have been consulting with Smart Sight Innovations for providing us with solutions for integrating our Apex – School websites. They have designed our website to portray the educational experience we provide. We have found them cost effective and they have helped us consolidate our website infrastructure. The websites have been so designed that it can be maintained without the need for high technical competence. They have good UI capability and we find them scalable to meet our growth plans.
We feel truly grateful to have you as a Technology partner. We are thoroughly impressed by your work, services, and the support you provided. We appreciate the spirit of each team member. You provided needful suggestions which would help LWAY to grow as a company. We had a great experience working with you and we look forward to work with you again on our future projects.
We are enthralled to share with you the amazing experience of working with Smart Sight Innovations because of which Thykn is growing. Smart Sight have guided and helped us with their good service. We really appreciate the one to one attention they provide which is rare to find in today's day and age. Their suggestions have really helped a lot. We surely recommend them.
SSI has understood our business pain-points like no one else. Their prompt support and innovative solutions have made our business smooth. We now save a lot of time from maintaining our records.
We have been closely working with SSI for our e-commerce website and mobile app development. It is good and comfortable working with their team. They are active and have always been open to suggestions for improvement in the developing features.
When it comes to software services, we have no second choice. Working with SSI feels like family. Excellent support and undoubtedly availability.