Custom App Development Services for Entrepreneurs, Start-ups & Businesses
Smart Sight Innovations offers cutting-edge mobile application development solutions to automate business requirements and processes. A leading mobile application development firm, several of our robust functional solutions stand testimony to our expertise. From ecommerce, enterprise, games, to utility apps, we have developed multiple user-friendly products that have enhanced the business operations for our clients.
With expertise in React Native, Android, iOS and all other cross-platform app solutions, our developers design, develop and deploy smartphone applications that cater to all business needs, a hallmark of the best mobile app development company. As a responsible application development firm, our transparent approach ensures that our client's budget, expectations, milestones, and objectives are all weaved together for a perfect app solution that is both strong and secure.
Our Mobile App Development Services
iPhone App Development
Our application development solutions come with capabilities in Objective C, Swift in XCode and all other major native languages
iPad App Development
Custom iPad apps developed by our experts to add maximum value to your business
Native android applications built using Android Studio and Java. Our full stack Android developers ensure your app delivers seamless experience across devices and OS versions
Engaging web and mobile applications capable of running across devices
Mobile Game Development
We help your unique idea come to life with game development services

Cross-Platform Mobile Apps
Our custom development services are ideated to build the best multi-platform app solutions for Android & iOS devices using technologies like Cordova PhoneGap, Xamarin and React Native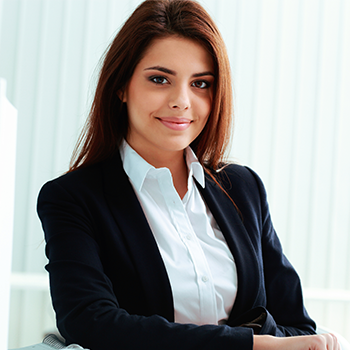 Looking for Mobile App Development Services?
Get in touch with our experts for a Free Consultation.
Get a Free Consultation
Healthcare / Pharma / Research
How We Go About Our Custom Application Development Services
Understanding the Scope of Work
Get to know the client
Understand the requirements
Propose a solution
Wireframing & Designing
Create a blueprint
Prepare wireframes
Design the app
App Development
Build the app
Optimize its performance
Take regular feedback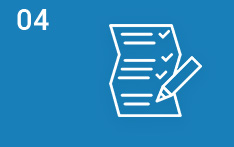 Testing
Test the app
Fix the bugs if any
Get a final approval
Deployment
Ensure backup
Deploy to app stores
Deploy to client's server
Application Development Technologies
With a wide array of developers, Smart Sight Innovations is a renowned custom mobile app development company with a focus on innovative application development solutions to cater to the needs of contemporary app users. Our experienced team of developers are skilled in languages like Swift, Objective C, C++, Java, C#, Python, JavaScript, etc. to develop robust and scalable solutions for various industries.
Why Choose Smart Sight Innovations for Custom Development Services
International expertise

---
Deep integration nous

---
Faster time to rollout

---
Mobility & analytics

---
Frequently Asked Questions
Native apps are developed using native development languages and frameworks. While this gives you the most control, it is also more expensive and time consuming, considering two teams that are required, once each for iOS and Android. Hybrid apps are apps built on the same native components to unify the development of both iOS and Android platforms, reducing build time and saving on costs.
Although off-the-shelf solutions do serve certain purposes, often the intricacies and nuances of your unique situation requires a specific product. This is where Smart Sight Innovations comes to the fore as a custom app development company with the ability to merge off-the-shelf features with custom functionalities to enable you to save on time and costs.
When you choose Smart Sight Innovations, you not only get an application with regular updates and seamless maintenance; but also, end-to-end expertise for all support, hosting, app submissions and management of future upgrades, which is why we often get called out as the best mobile app development company.
We have been consulting with Smart Sight Innovations for providing us with solutions for integrating our Apex – School websites. They have designed our website to portray the educational experience we provide. We have found them cost effective and they have helped us consolidate our website infrastructure. The websites have been so designed that it can be maintained without the need for high technical competence. They have good UI capability and we find them scalable to meet our growth plans.
We feel truly grateful to have you as a Technology partner. We are thoroughly impressed by your work, services, and the support you provided. We appreciate the spirit of each team member. You provided needful suggestions which would help LWAY to grow as a company. We had a great experience working with you and we look forward to work with you again on our future projects.
We are enthralled to share with you the amazing experience of working with Smart Sight Innovations because of which Thykn is growing. Smart Sight have guided and helped us with their good service. We really appreciate the one to one attention they provide which is rare to find in today's day and age. Their suggestions have really helped a lot. We surely recommend them.
SSI has understood our business pain-points like no one else. Their prompt support and innovative solutions have made our business smooth. We now save a lot of time from maintaining our records.
We have been closely working with SSI for our e-commerce website and mobile app development. It is good and comfortable working with their team. They are active and have always been open to suggestions for improvement in the developing features.
When it comes to software services, we have no second choice. Working with SSI feels like family. Excellent support and undoubtedly availability.