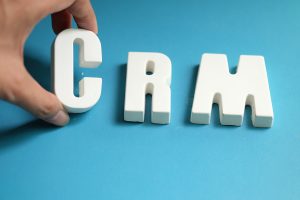 Every business wants to measure the effectiveness of its processes and understand ways to ensure consistent improvement. Organizations of all sizes implement systems to increase efficiency and custom CRM development is one of the most effective mechanisms to achieve this. 
Once implemented, it is imperative to track the effectiveness of the processes and gauge the improvements that have resulted from such practices. Getting deep insights into all aspects not only provides a sense of achievement but also enables teams to sustain the growth trajectory that can be replicated in other business aspects. 
Although businesses know that measuring performance is an important aspect, not many know the best practices to achieve this. We look at ten important CRM metrics that businesses must track to ensure consistent growth. Pursuing CRM key performance indicators brings awareness about successful implementations and unsuccessful ones and this helps direct actions to achieve the best results.
1. Customer Churn
This term indicates the percentage of customers businesses lose in a given timeframe. This is another way of measuring customer turnover and attrition.
2. Customer Effort
The customer effort score (CES) is an important CRM metric that measures the effort that customers must put in to resolve their queries and issues. The higher the effort, the more it reflects poorly on the organization. It also typically leads to low levels of customer satisfaction. 
3. Cost of Customer Acquisition
Also known as customer acquisition cost, this metric helps you ascertain the cost that a business generally incurs to land a customer. This may involve marketing and sales efforts that were implemented across campaigns and a cumulative number of the total leads that have been converted to customers. It also includes other costs such as salaries, commissions and bonuses. 
4. Customer Lifetime Value
This metric evaluates the total spend that a customer may make throughout the entire duration of his relationship with a brand. This gives businesses an idea of the measurable benefits that can be gained from customers that can be used for sales projections and subsequently devise spending efforts. 
5. Sales Cycle Span
CRM software development experts track the average time taken for a prospect to be converted into a buying customer, i.e., how long it takes for possible customers to decide on purchasing from a business. 
This gives sales teams an indication of the amount of time it generally takes to convert a customer. This is an important insight as different sectors have different durations and it tells sales teams whether their efforts are useful or whether a lead is taking significantly more time than is expected in that sector, which means that sales teams can concentrate their efforts elsewhere.
6. CAC Payback Duration
Derived from customer acquisition costs, this tells businesses how long it may take to retrieve the cost of acquiring a customer. This metric also differs considerably from sector to sector. 
7. Campaign Revenue Generation
It is important to measure the success of each marketing campaign and spend. The campaign revenue generation metric maps the cost of each campaign to determine how much business comes from each campaign and helps improve campaign specifics such as the length of emails, identifying specific calls to action and including catchy subject lines and images. 
8. Net Promoter Score
This enlightens businesses about how likely their customers are to recommend their products or services to others. This is typically measured as a score from 1 to 10.
9. First Contact Resolution Rate
The FCR rate is the percentage of customer issues that have been resolved on the first attempt. Organizations aim for a high FCR to reduce resource costs and some businesses also automate certain aspects of customer service to achieve this. 
10. Expansion Income
This measures the revenue generated from existing customers and whether they are sticking around to spend consistently – in other words, providing repeat business.
To benefit from a CRM, ensure you partner with a professional CRM development company that enables efficient tracking of these metrics for sustained growth.